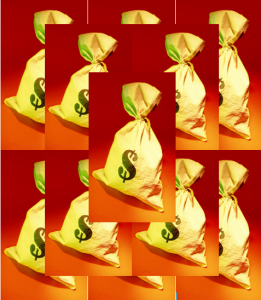 Is 103 billion dollars a lot of money? Well, it has my attention!
I've heard it said that up to 6% (or 103 billion dollars) of the Construction Industry's annual revenue of $1,731,000,000,000 is in litigation at any one time within the USA. Wow!
When discussing this topic with industry colleagues, I frequently hear this phrase used as the self-protective proclamation: "He who has the best paperwork, wins."  But what is meant by "best paperwork"?  Is it
in the classical sense–the best written legal documents,
in the functional sense–the best audit trail of who got or did what when,
in the tactical sense–the best written proof of who agreed to what when,
or all of the above?
The "best paperwork" is all of the above and more. In my opinion, the most significant steps towards safeguarding your company from litigation and eroding profit margins are
written Standard Operating Procedures,
documented workflows for critical path management,
event-tracking logs with escalation,
audit trail management and retention.
These are lofty objectives, especially if your business management system is ill-equipped to handle these objectives.
So let me rephrase the above quote to read "he who has the best workflow-based project management system that reduces the human factor and thus ensures that the proper documentation gets to the correct parties on time, substantially reducing errors and omissions while automatically trapping all project-specific correspondence data wins!"
Or more simply, "he who has a solution such as the Spitfire Project Management System wins!"
When selecting your next ERP solution, focus on more than your day-to-day management requirements and ensure that the system goes above and beyond, safeguarding your company from litigation and eroded profit margins.
If you are interesting in seeing how the Spitfire Project Management System, for one, meets these safeguarding objectives, request a free demo.
Tweet