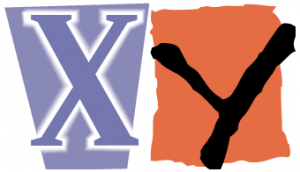 At Spitfire, we love to listen to our clients' needs. It's the first step in a process: first listen, then address the need, and finally write a "You asked for It, You Got It" article for our client newsletter! But, sometimes, what we hear is very muddled because of the XY Problem.
Concisely put, the XY Problem syndrome is when people talk about their attempted solution rather than the actual business need. That is to say, there is an initial problem (X), and the person who tries to fix that problem thinks of a solution (Y), but then runs into a problem with that solution so seeks help from someone else by asking about how to make that solution work instead of asking about the original problem.
This way of approaching problem-solving often wastes a great deal of time and/or provides an unsatisfactory solution because, very often, the solution (Y) was not really a good solution to the problem (X) in the first place.
For a non-technical example of this XY Problem, let's say that "Chris" is in an unfamiliar town. She wants to find a Starbucks (X). She uses an old-fashioned directory to find a Starbucks in the area and finds one some miles away. She figures she'll drive there (Y) but, lacking GPS, gets a little lost. So she asks a helpful person for how to get to her desired destination (Y) and gets a long list of driving instructions. But if she had expressed her (initial, actual) desire for a Starbucks (X) to this person, he would have told her of a location right around the corner.
As you can see, this tendency manifests in all areas of life; however, it is particularly prevalent in software support circles.
When presented with a "how do I…" question, support technicians are wise to start by asking, "Why do you want to do this?" as often as necessary until the real problem becomes evident. And those contacting support would be wise to remember and ask about the original problem instead of just asking a question about a possible solution.  After all, IT and other software support experts are likely to have a much better solution to actual, underlying problems.
Through better communication, problems can be addressed more quickly and needs can be met with more optimal solutions. Avoid the XY Problem syndrome!
Tweet