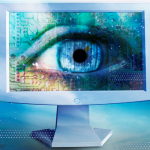 Because Spitfire is a Microsoft ISV Partner, I have to renew my SQL Server certification from time to time. This month was one of those times, and you know what, I learned something in the process.
I learned that the test still covers topics that almost no one pays any attention to these days. I had started to think that it was only because I am an old timer that I still thought about things like "physical volumes" and "distribution of IO" and "types of indexes" and (gasp) "index fragmentation." These days, when you are deploying SQL in a virtual environment with SAN-based storage, all these low level details just seem quaint. Performance and throughput are good enough, so these details fall off the radar. But for sure, all of that is still relevant, just thankfully less critical.
So I took a quick survey of some of our larger clients and confirmed my suspicion: not even the big guys with in-house IT staff are watching index fragmentation or doing anything about it. You can imagine where that leaves the smaller shops.
In the old days, we were taught that the responsibility for database "maintenance plans" belonged to someone in IT. But more and more often, there is no one actually paying attention. It's not that the optimal deployment methodologies covered on the Microsoft Certification are no longer true, it's just that the real world is more about "good enough" than "optimal".
With this reality in mind, the upcoming release of the Spitfire Project Management System will feature self-tuning indexes, monitored for fragmentation, reorganized in the wee hours, and following standard Best Practices–just like a professional, dedicated DB Admin would do.
Just like my old-time favorite Single Instance Storage, our new Automatic Index Optimization isn't going to make the Sales Team's hot sheet of selling points. But the technical details are still important and we want to make our system as easy to maintain as it is to deploy.
That way, even when no one is paying attention, our clients can rest assured that the Spitfire Project Management System has got their back–from the smallest data storage details to the mission critical project milestones. After all, isn't that what one counts on a partner to do?
Tweet