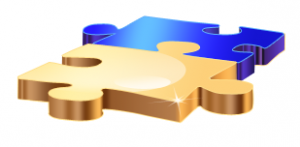 I recently read a blog post by Joel Levy at Construction Digital that included lots of interesting statistical information about construction software buyers. In fact, lots of the data in that article is a ringing endorsement for both our project management system and the timeliness and topical relevance of our blog posts over the last year.  Yes, even the one about Freeze Rays.
But one statistic in particular stood out as a bit troubling: 68% of construction software buyers wanted to evaluate best-of-breed applications rather than integrated software suites. That seems quaint! And in fact, the reality is not so simple. I would agree with Steven Mulka (a long time industry acquaintance of ours and a member of the Association of General Contractors (AGC) IT Steering committee) as quoted by Mr. Levy, that  "managing construction projects is a complicated process that often requires many different solutions to handle it successfully."
But who says "best-of-breed" is mutually exclusive with well integrated software?
For example, the Spitfire Project Management System is a robust and fully featured system that includes document workflows and job costing, along with Microsoft Excel-based budgeting and forecasting and Schedule of Values-style Progress Billings.  We do a lot of state-of-the-art stuff!
We also know that the project team has got to get along with the back office accounting team, and a key way to increase efficiency is to more tightly integrate these two systems. The project team knows who should be paid when, but the accounting team needs to do the paying…and preferably without rekeying anything.   For this reason, we integrate with several accounting systems, including Microsoft Dynamics SL and most recently, Acumatica Cloud ERP.  Our construction project management system doesn't cut the check, but it sure can to tell you that the check has (or has not) been cut.
Perhaps it is time to consider that it is possible to have a well integrated system that also offers best-of-breed functionality. A best-of-a-new-breed solution that combines powerful project management and project accounting with strong financial accounting  can help you meet your goals and complete even more projects on time and on budget.
Tweet