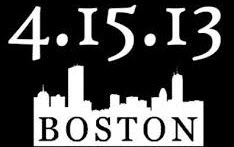 [First of all, Spitfire Management would like to send its heartfelt sympathies and condolences to those impacted by this tragic event. We are all appalled at the cowardice and cruelty of these actions.]
After the bombing of this "soft target" event, speculation is running rampant as authorities seek answers to "who," "why," "when," and "where" and most importantly, "what" security measures can be taken to protect future soft target events.
With literally thousands of big and small soft target events planned nationwide for the spring of 2013, it becomes incomprehensible how federal, state, and local authorities can absorb the added burden required to secure each and every event based on the aftermath of the Boston Marathon.
Therefore the onus for security must dissipate to everyone involved in such soft target events. This included the planners, volunteers, participants, spectators and you–the common guy or gal who just happens to visit a shop on the planned route or notices something out of the norm, or believes something is just "not right."
Do you know what to look for? What would you do? Who would you contact? The Homeland Security website has a wealth of information realted to what you can do to help. This site has everything from simple awareness tips to how to get involved in any number of levels.
You don't need to participate in the Boston Marathon or any other soft target events, but you do need to participate in the security of the nation.
Get involved. It may be your tip that dismantles a terrorist plot similar to those that have rocked this great nation so severly in the past.
Tweet